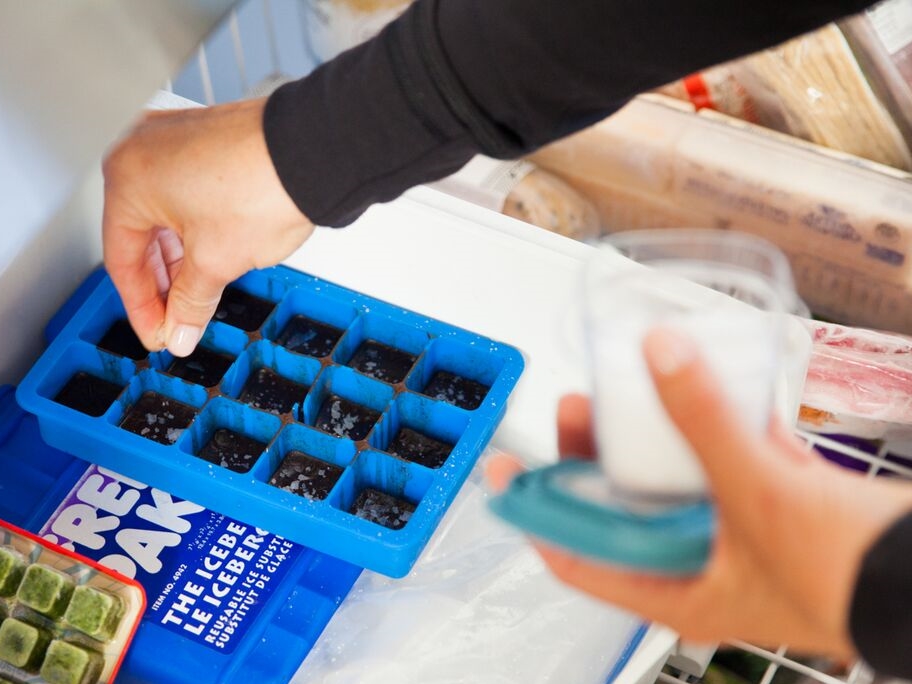 Pop a cube when you have a sweet tooth and need a treat. 
Ingredients
Directions
Melt coconut oil in a glass pyrex bowl.

Whisk in almond butter and chocolate protein.

Pour into ice cube tray.

Sprinkle with Salt

Freezer fudge is ready in 20 minutes
This recipe was updated recipe Jan 2021 and it's 10x more delicious.