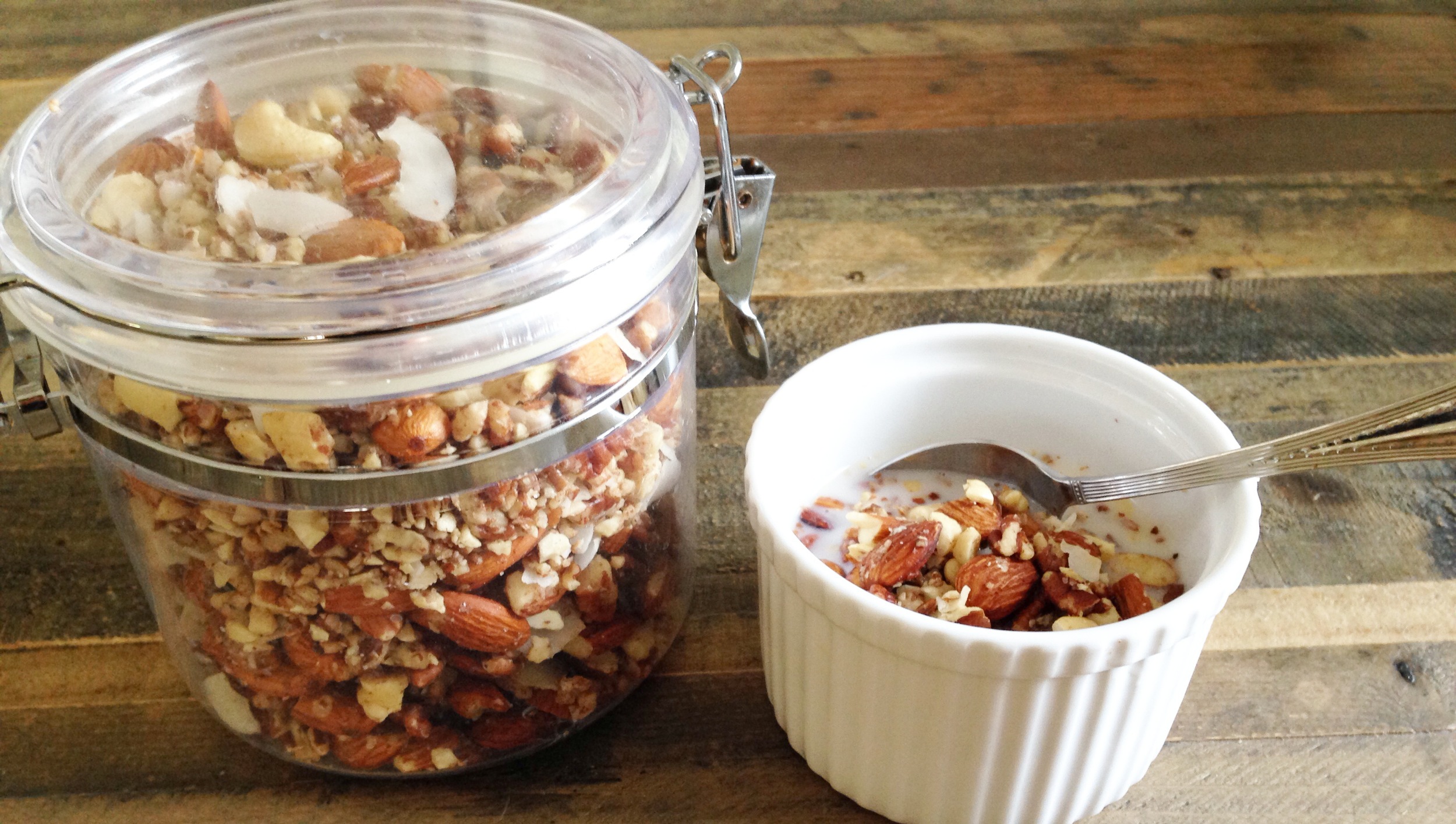 Ingredients
1 c. Raw Walnuts

1 c. Raw Pecans

1 c. Raw Almonds

1 c. Raw Cashews

1 c. coconut flakes

2 tbsp coconut oil

1 tbsp honey

1 tsp Pink Salt
Directions
Preheat oven to 220 degrees.

Put all four cups of nuts in the food processor and pulse to create small chunks. (or place all four cups in a freezer baggy and use a mallet to pound nuts to your desired chunk size)

In a large bowl mix coconut oil, honey, coconut flakes and nut chunks.

Transfer mix to a baking tray.

Bake for 30 minutes.

Let mixture cool and store in an air tight container.
Enjoy CocoNutty Cereal with almond milk for breakfast or snack!