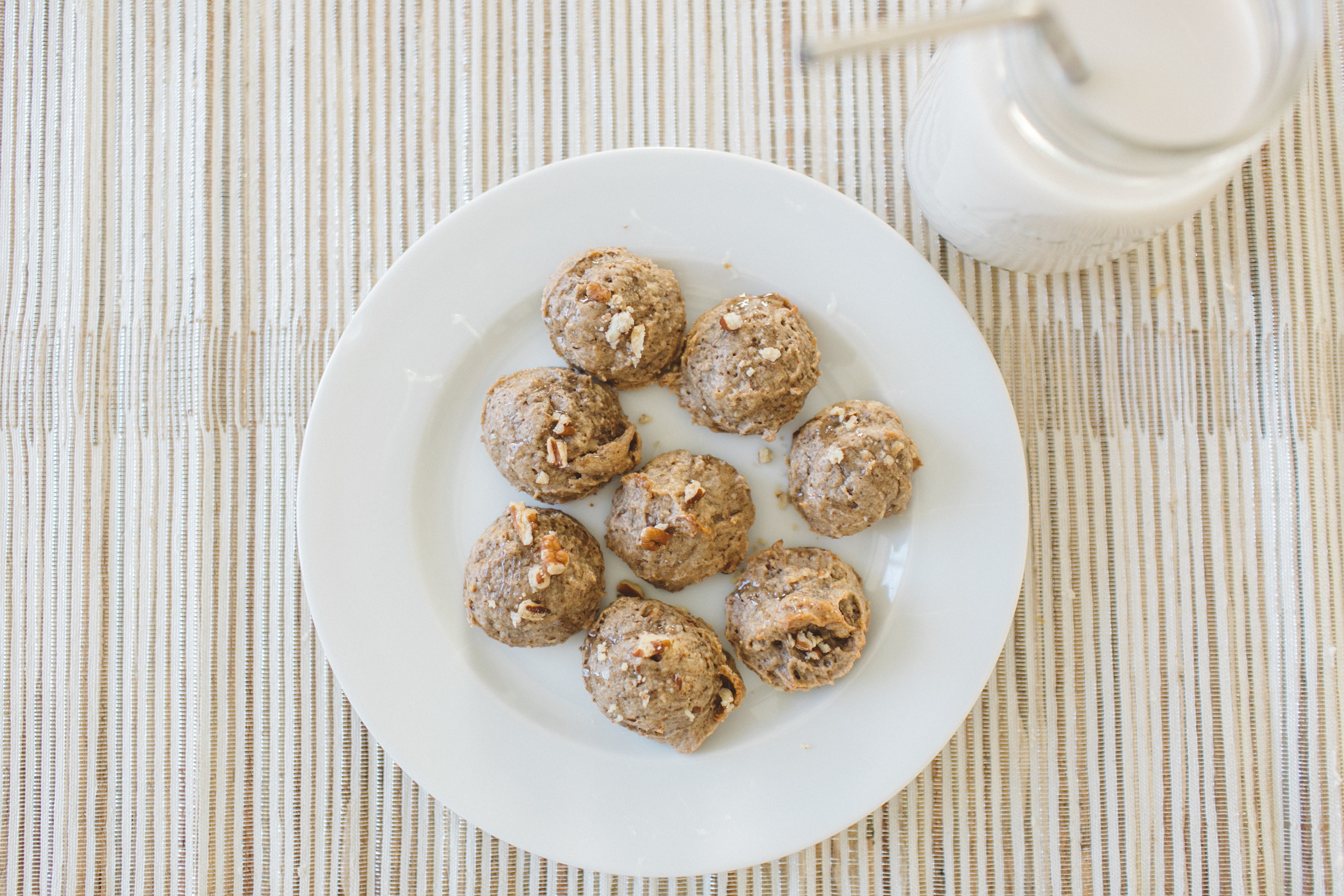 Ingredients
1 cup creamy raw pecan butter (homemade: pecans pulsed in a food processor until creamy)

¾ cup coconut sugar

1 egg

1 teaspoon baking soda

¼ teaspoon salt

3 tbsp chopped pecans, extra 2 tbsp for topping.

Honey for drizzle.
Directions
Preheat oven to 350 degrees.

Mix pecan butter, sugar, egg, baking soda salt and chopped pecans.

Make 1-inch balls and cook 8-10 minutes.

Drizzle with honey and top with extra chopped pecans.