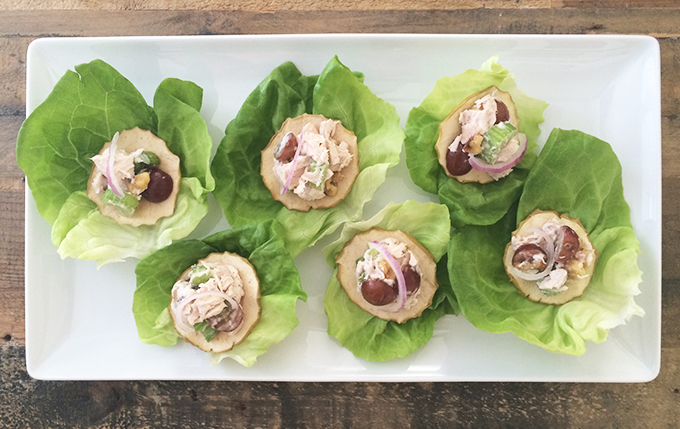 Simple & Crisp chips are a sweet way to add crunch and serve up appetizers in a healthy way. We paired our favorite chicken salad with these gluten free, single ingredient chips and wrapped the entire bite in a butter lettuce leaf.  Enjoy!
Ingredients
1 package of simple crisp apples

1/2 cup chopped walnuts

3 cups chopped cooked chicken

1 cup seedless red grapes, halved

1 cup diced celery

1/2 cup beWELL mayo or Primal Kitchen Mayo

1 head of butter lettuce

Thinly sliced red onion
Directions
In a medium bowl, mix walnuts, chicken, grapes, celery and mayo.

Scoop 2 tbsp of the chicken salad on to each apple crisp.

Optional: place each crisp on one leaf of butter lettuce and add one sliver of red onion to each.

Salt to taste.