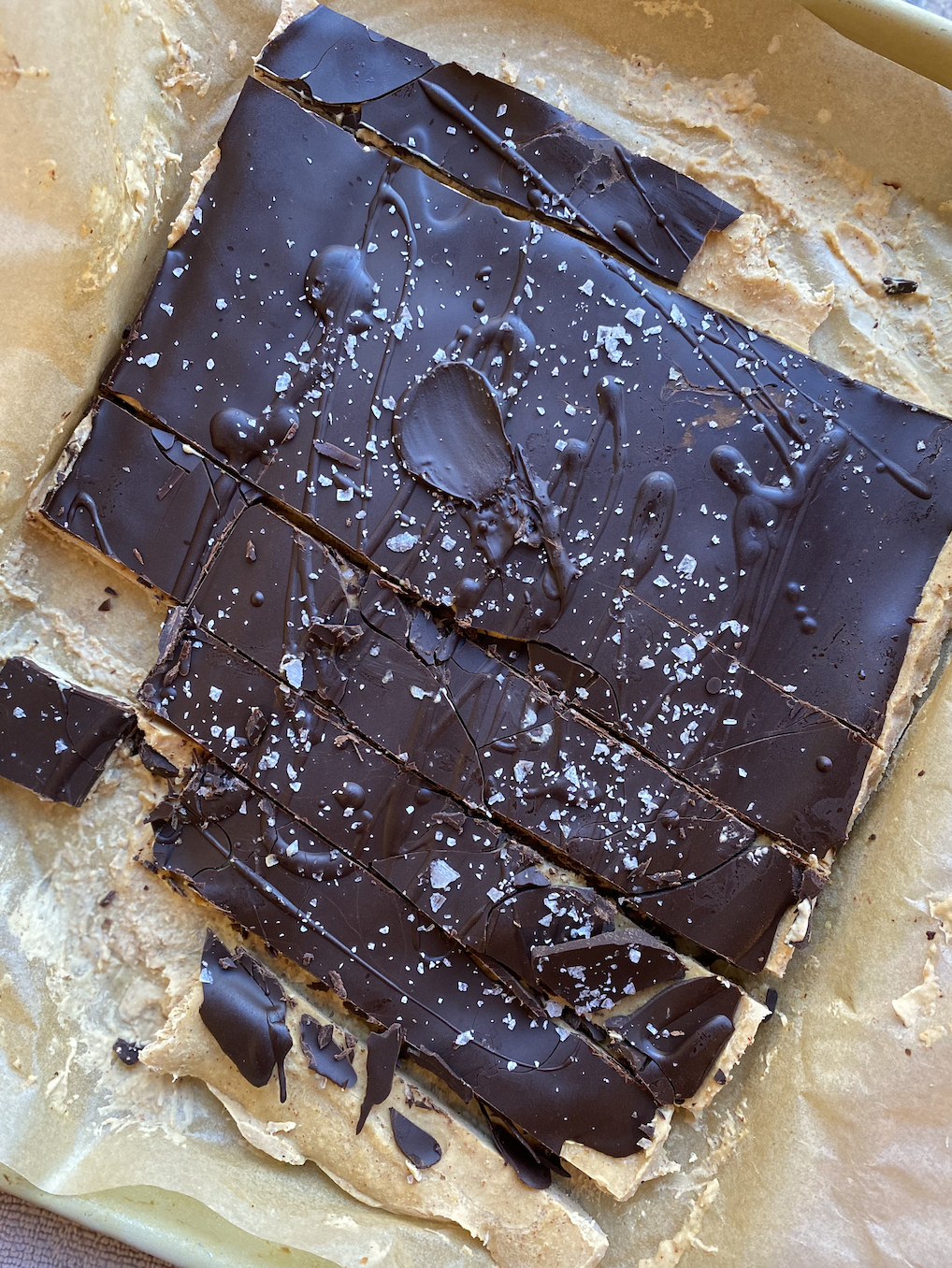 SERVINGS
12-16 Servings
FREEZER FRIENDLY
YES
PREP TIME
10 minutes
TOTAL TIME
20 minutes
It's keto, vegan, probiotic-loaded, and an easy dessert to keep around!

Ingredients
1-2 cups coconut yogurt (or Greek Yogurt if you want more protein and do not have a dairy intolerance)
1-2 cups nut butter (almond, peanut or a blend)
1/2 cup chocolate, melted
Directions
Whisk yogurt and nut butter together. Pour onto a parchment paper-lined sheet. Freeze for 15-20 min.

In a double boiler melt your favorite chocolate - I am using @hukitchen but you could use @evolvedchocolate or Lilys whatever you're going for…this could be keto, organic, or protein-loaded based on your choice.

Pour melted chocolate on top. It'll freeze like a magic shell so if you want to add flaky Maldon salt move quick or give it an extra drizzle at the end and then sprinkle.

Freeze another 10 minutes and slice, enjoy.

Other variations would include:
Removing the almond butter and blending with strawberries. Top it with dehydrated strawberries, nuts and coconut
Swap to greek yogurt and a little vanilla extract for added protein
Top your yogurt bark with any crunchy superfood for added texture!