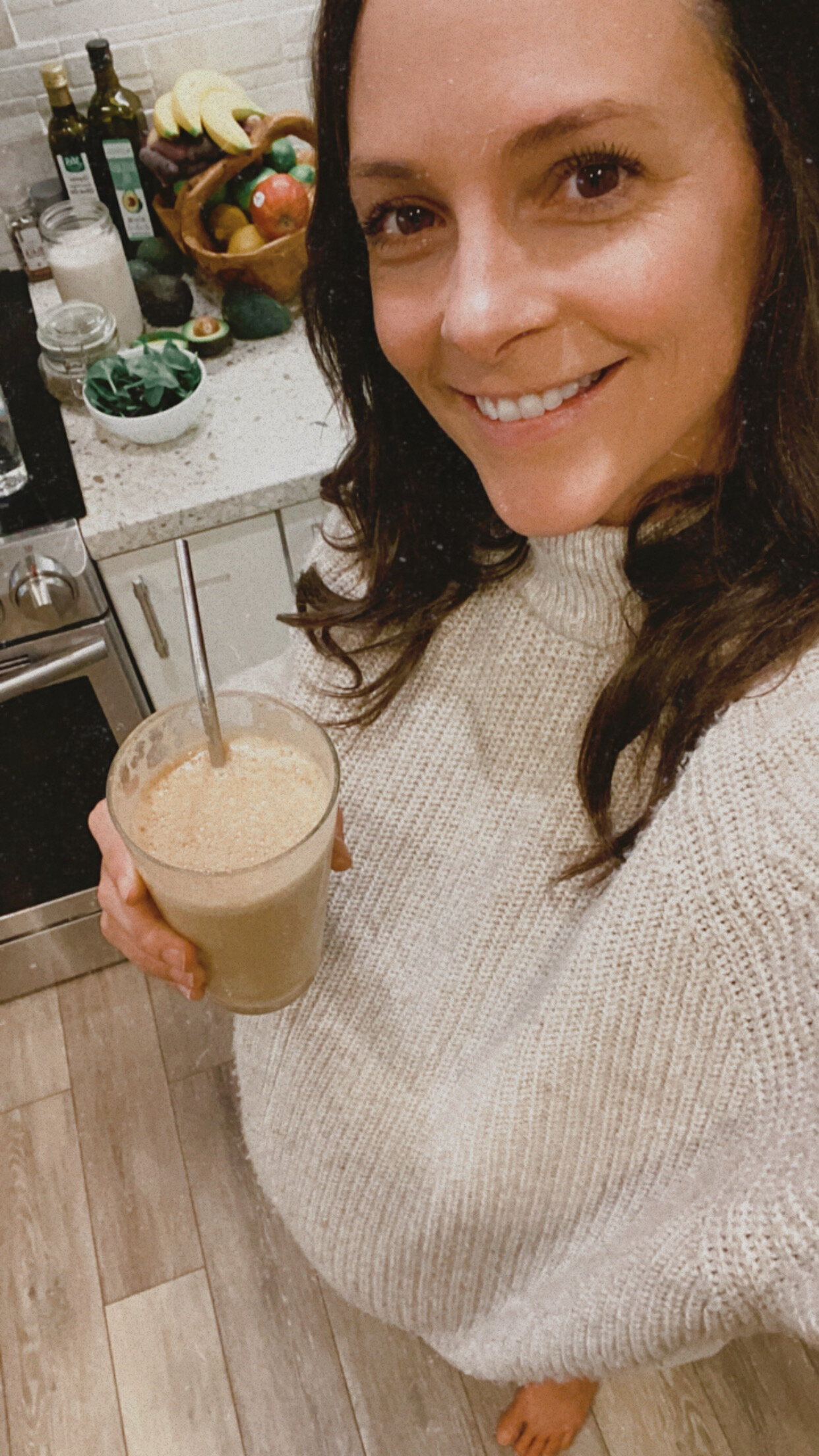 In paid partnership with Pique Tea, all opinions and ideas are entirely my own. 
An immune supporting smoothie you'll want to add to your weekly rotation.
With flu season right around the corner, strengthening your immune system is on everyone's to-do list. There are several things that go into a healthy immune system - a diet rich in phytonutrients (lots of leafy greens and colorful veggies), a healthy microbiome, and getting good quality sleep are a few key players. Another way to support your immune system is with adaptogens. 
Adaptogens are plants and herbs that help your body adapt to stress and combat fatigue. Thanks to a component called curcumin, turmeric is also considered an adaptogen and has been shown to benefit a number of different processes in the body. Turmeric, and curcumin in particular, has been used in Ayurvedic medicine for centuries and is praised for its antioxidant properties and ability to support a healthy response to inflammation. 
Curcumin works in several ways to promote a balanced immune response. One of those ways is to promote relaxation from stress, which we know can suppress the protective action of the immune response. 
I often include adaptogens in my daily routine to support my body through different types of stress. Pique Tea Crystals have become a fast favorite (and delicious) method of including turmeric into my routine, day or night. Pique triple screens their products for mold, pesticide and heavy metals. It's always important to me to reduce my exposure to those as much as possible, but while pregnant it's an absolute must. Not only that, this turmeric is sourced from Okinawa (a Blue Zone) and extracted via fermentation which maximizes its bioavailability and gets you the best quality and most effective turmeric! 
With the help of my friends at Pique, I put a Fab 4 Smoothie twist on a classic turmeric latte!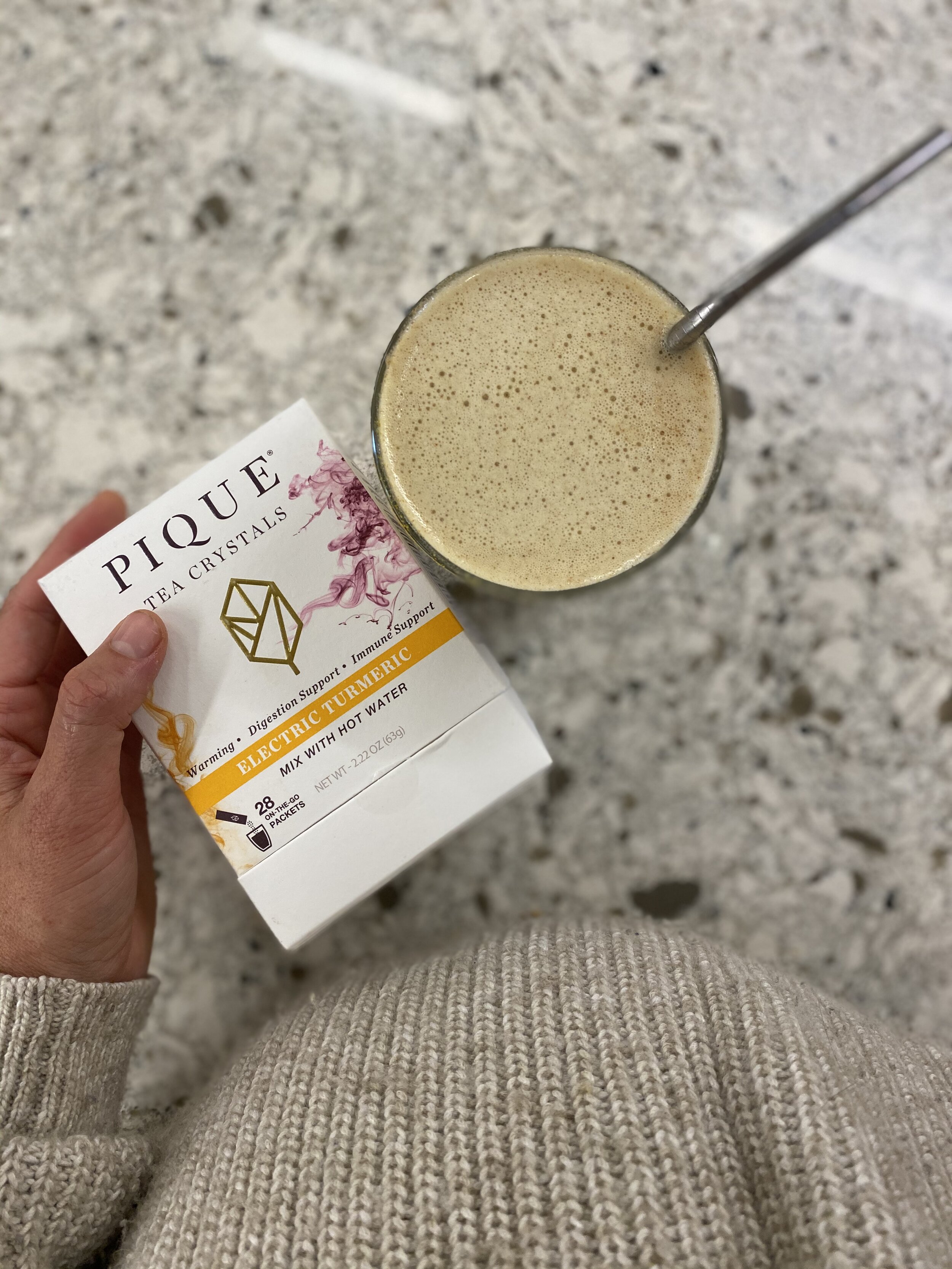 Turmeric Latte Smoothie
What you'll need: 
Directions: 
Mix tea mix with a cup of hot water, let it dissolve and set aside 

Place all ingredients into a high-powered blender, starting with the tea and a few ice cubes

Blend to desired consistency, top with cinnamon and enjoy!
Like I said, I use Pique Tea Crystals day or night! You can add Pique to your smoothie for immune support to start your day, but it's perfect on its own and can be a great part of a calming evening routine as well. Check out Pique Tea for yourself and enjoy 5% off with code BEWELL.