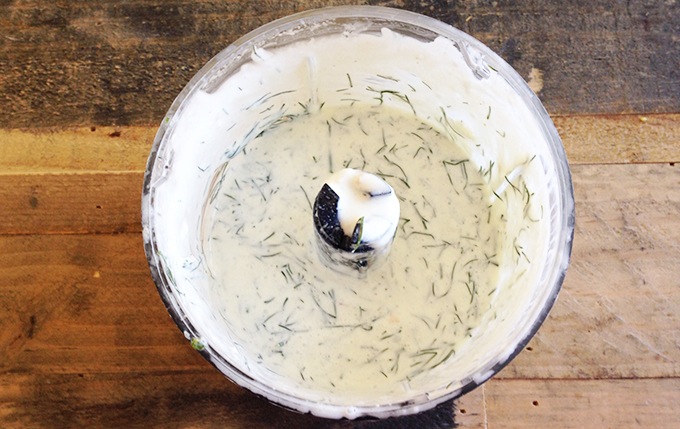 Sometimes you just need comfort food, dip your cauliflower pizza or homemade chicken fingers in this goodness.
Ingredients
2 tbsp coconut creme

2 tbsp beWeLL mayo or Primal Kitchen mayo

1 minced garlic clove

1 tbsp lemon juice (or apple cider vinegar)

1 tbsp dried parsley

1 tbsp chopped fresh dill (or dried)

1 tbsp chopped shallot

1tbsp olive oil

salt and cracked pepper
Directions
Blend coconut creme, olive oil, lemon juice and mayo together until creamy.

Add garlic, shallot, herbs and pulse a few times to mix.

Salt and Pepper to taste.
Your dressing will be good for 2 weeks in the fridge. Enjoy.