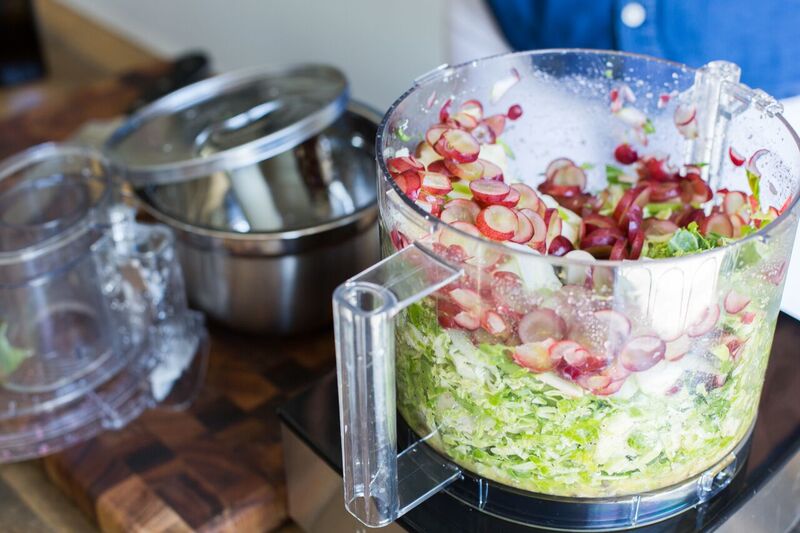 Just swap blades from slice to shred.
Ingredients
2 cups Brussel Sprouts

1/2 a Green Apple

1 cup Red Grapes

1/2 cup Shredded Raw Pecorino or Parmesan
Dressing
1/4-1/2 cups Red Wine Vinegar

2 tbsp Extra virgin olive oil

Salt and Pepper to taste

(great with champagne vinegar as well)
Directions 
Add dressing ingredients to food processor and blend until smooth. Add brussel sprouts, apple, grapes, then cheese to food processor and blend respectively.