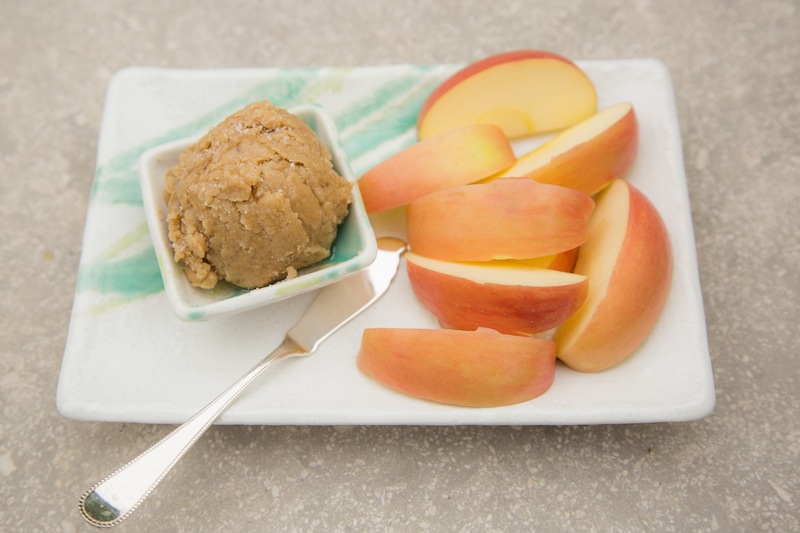 You will never buy expensive nut butter again. Purchase a big bag  of raw walnuts, pecans, almonds or cashews from Wholefoods or Costco and keep them in the freezer to ensure they won't go rancid. Anytime you want a sweet creamy treat spread this butter on a stalk celery or slice of apple.
Ingredients
1 cup of frozen raw walnuts (when you process frozen nuts you keep them from heating which preserves the anti-inflammatory oils present in the nuts)

Sea Salt

Honey
Directions
Pulse nuts and 1 tsp of honey in a food processor until a ball of butter forms.

Add 1 tsp of salt to processor

Scoop into a bowl and hand mix 1 tsp of sea salt and 1 tsp of raw honey.
* Use this construction to make any type of butter you love, consider mixing in two type of nuts. (ie: Walnut and Cashew)