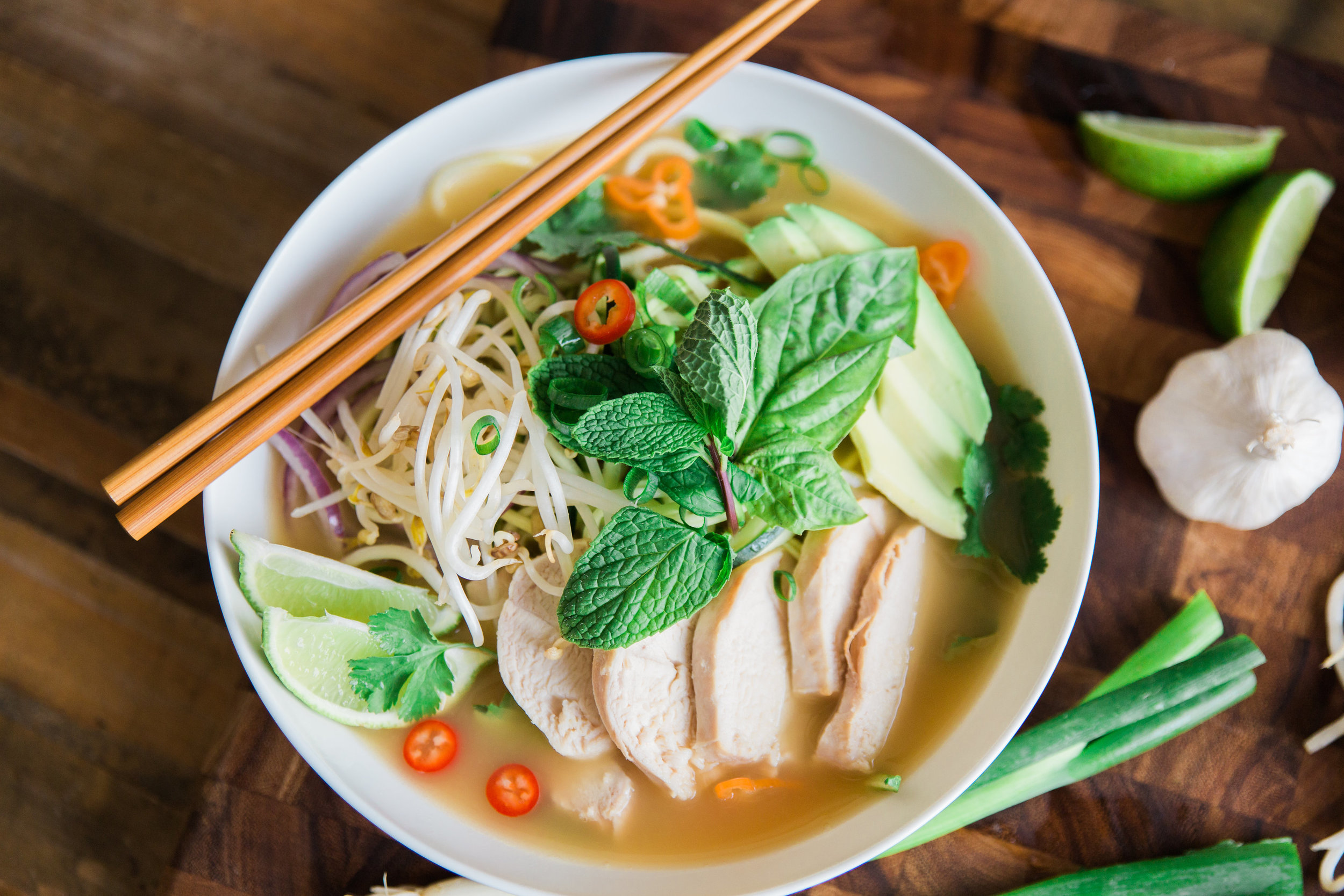 This recipe calls for a store-bought rotisserie chicken; try to choose one that is organic and not heavily spiced so you can add your own flavor.
Makes 4 servings
Ingredients
1 tablespoon coconut oil

2 tablespoons minced fresh ginger

2 tablespoons minced garlic

2 quarts Chicken Bone Broth or chicken stock

2 tablespoons coconut aminos

2 zucchini, zoodled

2 summer squash, zoodled

4 small bok choy

1/2 cup bean sprouts

1 store-bought rotisserie chicken, meat shredded

Fresh cilantro

Fresh basil

Red pepper flakes
Directions
In a medium saucepan, heat the oil over medium heat. Add the ginger and garlic and sauté until fragrant, 1 to 2 minutes. Add the broth and coconut aminos, bring to a boil, and cook for 2 to 3 minutes, or until cooked through.

In shallow bowls, layer the veggies and top with the shredded chicken. Top with broth.

Top with cilantro, basil, and red pepper flakes.